Super bored and lonely since the boyfriend is gonna be away for the weekend… T-T but oh well, let me blog to get things of my chest.
Ok, gonna let the materialistic side of me shine for a little while. These are things I hope to get but it'll probably be out of my reach for the time being (I'm a student after all TーT) so lemme ogle at it ok?
First of the list, bareMinerals' powder concealer.
http://www.bareescentuals.com/bareMinerals-Multi-Tasking-Bisque/USMasterBisque,default,pd.html
Ok this looks like foundation or loose powder but seriously I never thought concealer can come in powder form! Call me suaku (outdated) or whatever you want, but yes I seriously had no idea and I'm just so glad that such a thing exists. I've always been using liquid concealer and it's seriously messing up my pores big time. My pores are so clogged and I have so many acne and they are all HUGE  (T-T). bareMinerals is always made of minerals that don't clog pores and so their powder concealer is just perfect. Except that I'm not sure if the powder can really fully conceal all my flaws, and that I will need to get another expensive brush just to apply this thing. Haiz. I've tried a lot of things to help get rid of my acne and so far, nothing really works, but still, no harm giving it a try?
Next up on my list, same brand, different stuff.
http://www.bareescentuals.com/bareMinerals-READY-SPF-15-Touch-Up-Veil/USmastertouchupveil,default,pd.html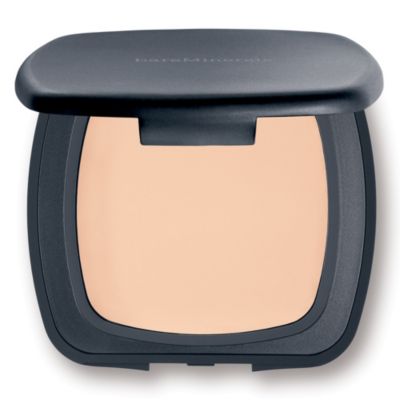 READY Touch Up Veil is supposedly a compact powder that can be used to put on top of finished make-up or to touch up. I like it for no other reason than the fact that it has a nice design and that it probably won't clog my pores as much as my current compact powder. Oh it's thinner too so it's going to fit into my pouch much more easily than my current one.
If only bareEscentuals ship to Japan where I live… but even if they do, the shipping fee is probably gonna be crazy expensive anyway so I might as well buy it from their little outlet in Hankyu departmental store. It's times like this that I wish I were living in US so I can get all my favourite brands without spending a bomb. Look at how cheap they are sold in US  T-T
And again, another US brand that I'm quite fond of but can't get it here in Japan ><
http://www.victoriassecret.com/beauty/?ProductID=6335
Victoria's Secret Strawberries and Champagne Body Mist. It's just a body mist but it lasts like an Eau de Parfum. Smells exactly like the kind of fragrance I want too. Perfect product at a reasonable price. Saw it once in a drugstore that's in town and far from my place but it's not available in all the drugstores and it's just so hard to find it near where I live and study >.< I should've bought it back then when I saw it. Haiz.
I also like VS's swimwear and sleepwear. Damn it why don't they have a store here in Japan >.<
Ok next up is Agnes B, which is very available (quite cheaply too) in Japan!
http://japan.agnesb.com/ja/fashion_show/voyagee13/look/18
It's generally cheaper than other countries but still kinda out of my budget Y-Y but for bags I always like to go for quality rather than quantity, so I'd rather invest a good amount money into a few nice bags that last rather than have a lot of bags that get damaged very quickly. Same for wallets and watches.
And then there's this Japanese brand that caught my eye…
Lily Brown. Apparently there's an American poet by the name of Lily Brown as well. But whatever. I dunno how this brand got its name and I haven't researched but anyway, that's not the point. I have a bag that has the exact same prints as the dress above. I didn't buy it from Lily Brown though; I got a magazine and the bag came with it (pretty common marketing tactic in Japan). I knew it was Lily Brown but I wasn't that interested until I walked past the store several times on my way home from school.
It took me a while (I'm kinda slow…) to actually notice the vibrant prints on the clothes and then I'm like oh hey, they've got nice stuff. One thing I don't like about Japanese brands is that they are wayyyy too overpriced. I'm like, come on, outside Japan nobody knows this brand, why the fuck do you mark up your prices so high. But yeah if I really like some stuff, I'll buy them online, cos apparently it's waaaayyy cheaper online.
There are also several other stores I want to visit, like Forever 21 (always my favourite, and they just opened a store here in Osaka!), Emoda (another super overpriced Japanese brand), Peach John (another Japanese brand that's really cute!), and Weekday, a Swedish brand that just opened in Osaka as well. I guess I'll stick to brands from outside Japan for the time being cos I'm a broke student now and those brands tend to be much more affordable. Japanese brands will remain a luxury for now…